Cozy, Comfortable, Connected.
Celebrating 100 Years
Tucked away in a quiet neighborhood in San Rafael among lush, well-tended gardens with the majestic beauty of Mt. Tam looming in the distance, Aldersly Retirement Community cultivates a warm and welcoming place for elders to live and enjoy the good things in life. With our newly updated memory care residences and upcoming independent living expansion, we're excited to embrace the evolving needs of elders in our area and to be able to share our unique culture with even more residents and their families.
Learn More About Us
Independent Living
Aldersly independent living offers everything you need for an active, engaged, and healthy life. You'll say goodbye to the chores and hassles of home maintenance and hello to a whole range of first-class amenities, stellar services, personalized wellness opportunities, and engaging social activities.
Explore Independent Living
Marselisborg Expansion
Aldersly is excited to embrace the growing needs of elders in San Rafael and the surrounding areas. Our upcoming expansion, named Marselisborg, will add 35 new independent living apartment residences to our community.
Explore Expansion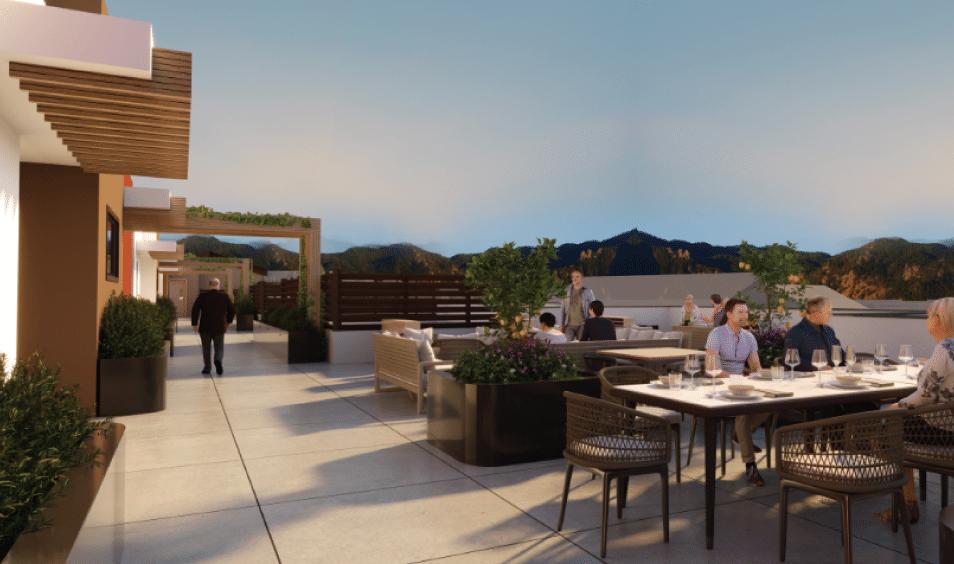 Supportive Living
Because Aldersly is a Life Plan community, you can seamlessly transition from independent living to advanced levels of supportive living whenever they're needed at virtually no additional cost.
Assisted Living
At our Rosenborg Assisted Living residences, you'll get just the help you need so you can continue to live the life you love.
Explore Assisted Living
Memory Care
The newly updated Rosenborg Memory Care now offers the most technologically advanced memory care residences in North America. Our Heartfelt Connections—A Memory Care Program™ provides a compassionate, whole-person approach to Alzheimer's care and dementia care.
Explore Memory Care
Extended Care
Our Joanne Maxwell Health and Extended Care Center provides transitional care after a hospital or skilled nursing stay, as well as 24-hour monitored care for manageable chronic conditions.
Explore Extended Care
The Beauty of Giving Back
Your support helps us flourish. There are a variety of ways you can donate your time or treasure in order to assist the programs and residents of Aldersly.
Donate Today
Our Heritage of Hygge
Founded as a non-profit retirement community for Danish immigrants over 100 years ago, today's modern Aldersly still embodies the traditional Danish notion of hygge (hew'-gah), a celebration of coziness, comfort, and deep connection to friends and family.
Learn About Us
Residents Love Aldersly!

"I lived up the road for years and when I would be outside gardening, people would stop by and chat. I would point toward Aldersly and say 'That is where I want to grow old!'

Aldersly Resident

"What we love ... the staff are over-the-top friendly, helpful and attentive. Beautiful dining room with wonderful restaurant-style dining. Activities and celebrations happen regularly from bocce ball to rummikub, parades, outdoor cookouts, movie nights, etc. There are so many beautiful places to walk within the neighborhood. We could not be happier! Thank You Aldersly!"

Aldersly Testimonial

"I love living at Aldersly. They like to have fun and make us feel special!"

Aldersly Testimonial
We'd Love to Hear From You!
If you would like to learn more about the cozy, comfortable, and connected lifestyle at Aldersly, please feel free to reach out to our expert team. We're always here to help!
Contact Our Team