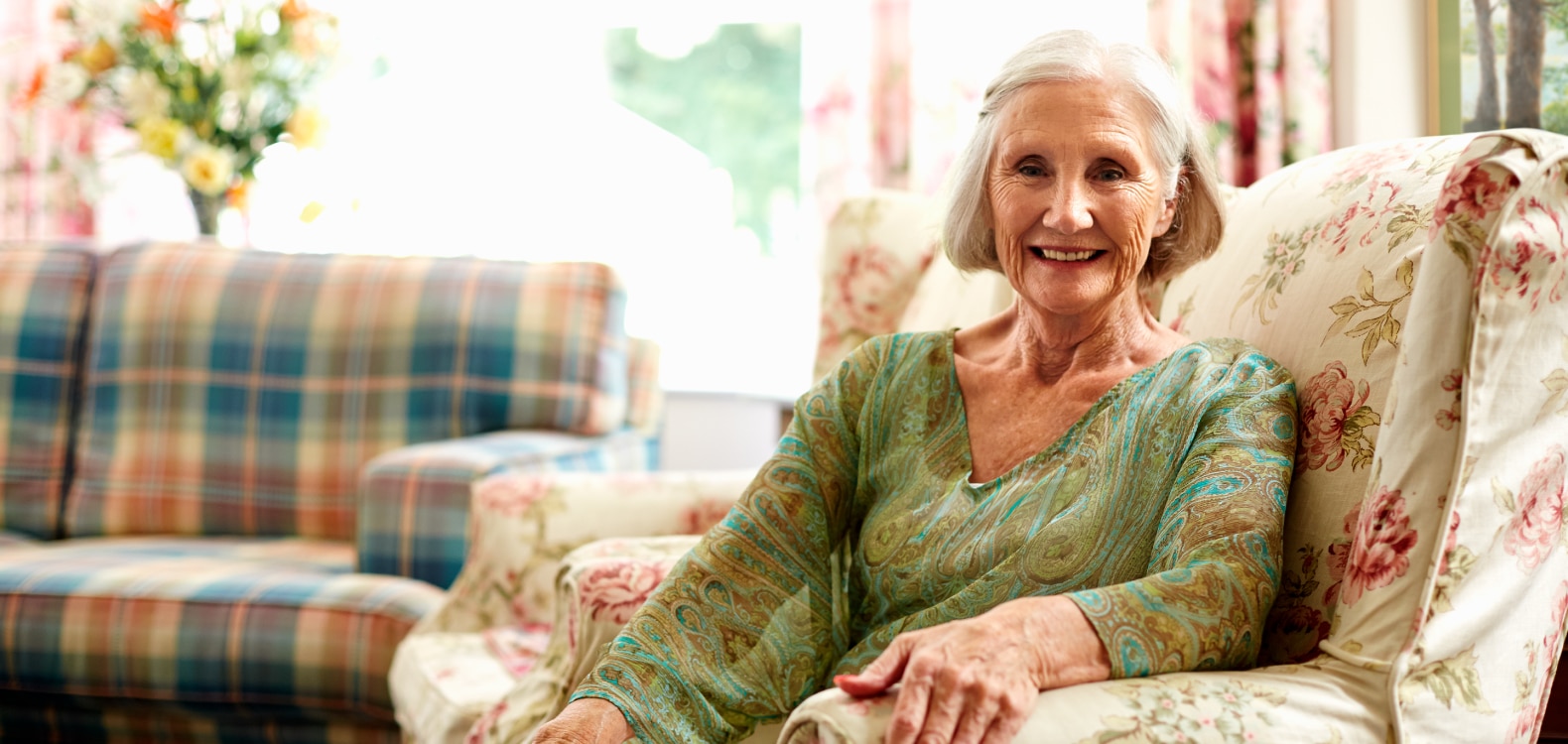 As parents age, when should they leave the family home?
01/10/2019 | Blog | Reading Time 3 Minutes
By Rosanne Angel, Director of Sales and Marketing
I can tell you that the decision to move out of the family home and into either independent or assisted living is one of the biggest decisions of a person's life. In fact, it's the last of the five major lifetime decisions that most people make: choosing a career, choosing a marriage partner, buying a house, having children and, decades later, leaving the home.
For those who want to continue living at home as they age, if the home is safe and offers the right environment, if they have proper care, an alert device in case of falls and a spouse or some other means of social interaction, and if they can afford it, then they can usually thrive at home. But, it's important to look at all options.
People often consider home care as the first option when they begin to evaluate their choices, as downsizing, moving and adjusting to a new place can be stressful. On the other hand, for people who are lonely, who are not engaged in activities and have few friends or limited social interactions, another lifestyle could make a huge difference in their quality of life.
I remember when my mother first moved into assisted living. She had always entertained and enjoyed having people around her, but the house got to be too big and the stairs made it difficult and unsafe for her to get around. So, we sold or gave away most of her "things," and she moved from a large, three-bedroom home to a small one-bedroom apartment. I was surprised when I saw the size of it.
I will admit that I was concerned about how she would adjust, but within the first two weeks after moving she told me how happy she was because she always had something to do. She loved meeting new people, she started taking art classes again, and she seemed to gain a new sense of life.
Here's another consideration: If people wait until they have an illness, difficulty getting around, a fall, or some other adverse event before deciding to move, then in some respects it will already be too late. People who hold off until some unfortunate circumstance forces them into moving won't be able to enjoy all the benefits of independent living in a community such as ours. Instead, they'll have to go straight into assisted living, where they will need to rely on others for ongoing care.
In contrast, those who are healthy when they make the move have more opportunities to develop new friendships, more fully enjoy their new surroundings, eat healthy food (without having to put in the effort of shopping and preparing it, unless they want to) and participate in lots of activities. This can be one of the most fulfilling times of a person's life.
This "new lease on life" is common among people who are capable of change and choose to move while they can still take advantage of everything that independent living offers. I often hear from new (and even some not-so-new) residents that they "waited too long" to sell and move to our community. It's obvious when you see how engaged they are on a daily basis that they've made the right decision.
It's a choice that many of us will need to make eventually, and one that is best made with the support of family members, when possible. Knowing what I do now, if I could go back and do it over again I would have encouraged my mother to move sooner than she did. Every situation is different, though, and it is so important to weigh all options. Talking through them with a residency counselor can help you make the best decision, at the right time.
If you are interested in learning more about our community and independent or assisted living in general, I'm here to help. You can reach me at (415) 432-7047. Give me a call and we can set up a time for a personal tour.